CJ PRODUCTIONS
DYNAMIXXX,
DYNAMIC DUO ,
COOL THRILLS
IF YOU'RE LOOKING FOR GREAT ENTERTAINMENT, PROVIDED BY PROFESSIONAL ENTERTAINERS, WHO LOVE TO PERFORM AND HAVE FUN, AT A RATE YOU CAN AFFORD, WE CAN HELP!
For Bookings and More Information call (732) 985- 7296
Or Email Us at DDuo2277@aol.com or DYNAMIXXXTHRILLS@optonline.net
Visit us on myspace too: www.myspace.com/DYNAMIXXXTHRILLS
Here you will find samples of our music!
OR
Check out John's Myspace Page: www.myspace.com/bassmanjtfunk
And Christy Lee's Myspace Page: www.myspace.com/coolthrills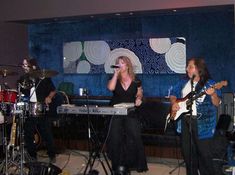 What can CJ Productions do for You?
We are professional musicians and entertainers who take pride in our work. With years of combined experience and a true love for music and performing, we are ready to make your special event or club night, the best it can be! We offer three groups to satisfy your guests and your budget!
THE DYNAMIC DUO- mixed music, for all of your dancing and listening pleasures. Everything from Rock to Country, Blues to Pop, Disco, R&B, and even a few belly-rubbin' Ballads.
DYNAMIXXX- High Energy Trio! Let Us Bring The Funky Beats and The Fun To Your Special Event! We're three high energy musicians who LOVE to perform and have a great time! We play a rousing mix of party stuff old & new, some rock some blues, & some country too!
COOL THRILLS- 4 or 5 Piece Rock & Roll Band, plays rock from the 60's to Present. They're So HOTT!
June
12- GEORGIES, Asbury Park NJ 10p-?
13- BOARDWALK BAR & GRILLE, Wildwood NJ 10p-2a
20- THE BUCK, Feasterville PA 9p-1a
21- STATEN ISLAND MUSIC FESTIVAL 6:30 - 7:30 PM
23- B SIDE BLUES BAND at PIANOS, Bloomfield NJ 8 PM
July
3- LAKE & SHORE CAMPGROUND, Sea Isle City NJ 7:30-10:30 PM
17- SHAMROCK BAR, Wildwood NJ 6- 10PM
25- THE BUCK, Feasterville PA 9p-1a
31- TRUMP PLAZA, Atlantic City, NJ 9p-1:30am
AUGUST
22- BOARDWALK BAR & GRILLE, Wildwood NJ 10p -2a
---
*DM- DYNAMIXXX GIG
*DD- DYNAMIC DUO GIG
*CT- COOL THRILLS GIG